Description
Top of the line rough cut model with a commercial-grade twin cylinder electric start engine and electric clutch blade engagement.  This mower works great behind an ATV, UTV, or small tractor for larger acreage jobs.
Features (specs, highlights, etc.)
54″ Cutting Width
23 HP Briggs & Stratton Commercial Grade Twin Cylinder Engine
Commercial Grade Deck Assembly
4 Tire Design
Quick Two Crank Height Adjust System
Height Adjustment Range From 2″ to 8″
Electric Clutch Blade Engagement
Conservative 2″ Diameter Sapling Rating
Pull Directly Behind or Fully Offset to the Side of the Tow Vehicle.
Weight: 635 LBS
Note: Includes ATV Hitch
Features
23HP Briggs & Stratton Commercial Turf commercial grade twin cylinder engine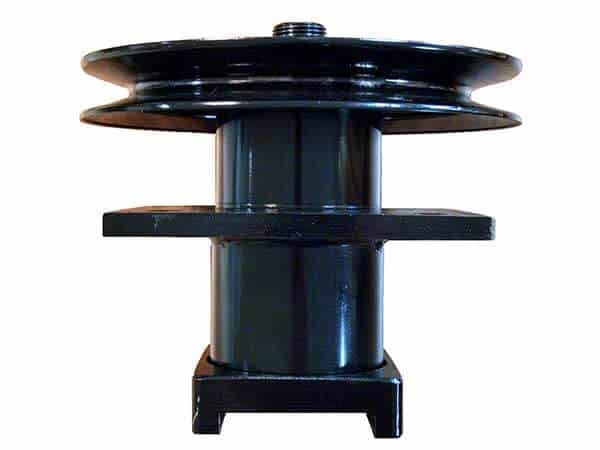 The blade spindles used on the AcrEase mowers are built out of heavy-duty welded steel hubs, 30mm (1-3/16") steel shafts, machined steel blade holders and large sealed ball bearings.
The cutting height can quickly and easily be adjusted from 2"-8" with the single crank height adjustment system.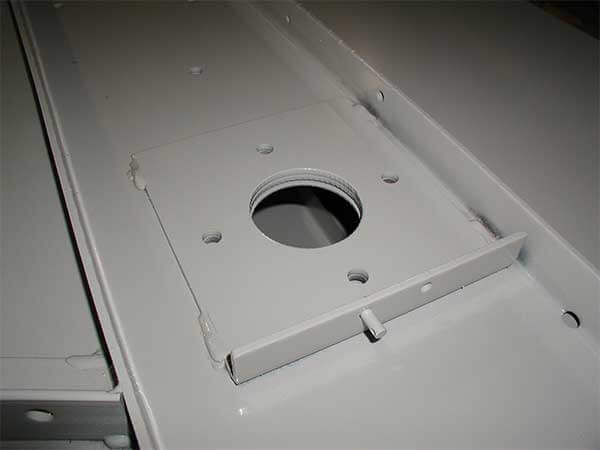 The main deck is built out of 10 GA (.135") thick steel with a 3/16" thick steel top plate for reinforcement. An additional 1/4" thick steel plate is welded in the blade spindle mounting location. The three layers of steel in the blade spindle mounting area add up to just under 5/8" thick.
Unique twin blade design provides more of a mulch action that reduces the size of the clippings and reduces bunching.
The blades are engaged with an electric clutch which is activated by simply pulling a switch. Electric clutches can extend the life of the belt and reduce overall belt maintenance
The tow bar features a farm clevis type connection. This system provides more degrees of motion than most types of hitching systems. This is necessary to prevent binding in rough uneven terrain.
Large 3-1/4 gallon fuel tank that provides 3 to 3-1/2 hours of run time